Greeting
The year 2016 will mark the 7th conference in the Endovascular Asia series. This series, which started as the 2010 Bay Area Endovascular Summit (BEST), consists of international conferences that provide annual opportunities for front-line clinicians and other healthcare professionals to keep abreast of the latest information and developments in the fast-evolving arena of vascular interventions. With the worldwide rise in the number of patients with diabetes mellitus and chronic kidney diseases, the importance of the diagnosis and treatment of peripheral vascular disease is increasing. The interdisciplinary, team-based approach to vascular disease management that we advocate has captured the attention of cardiovascular communities in Asian countries. In 2015, the BEST conference was renamed to its current title to attract and encourage networking between medical leaders from across Asia, including cardiologists, vascular surgeons, radiologists, orthopedists, and plastic surgeons. Endovascular Asia will continue to provide an innovative, stimulating, and patient-centered platform to discuss the directions of vascular medicine in Japan and other parts of Asia. Save the date, and join us on December 3 for a day of exciting presentations on endovascular therapy!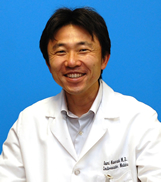 Endovascular Asia 2016 Course Director
Osami Kawarada (National Cerebral and Cardiovascular Center)
Copyright © Endovascular Asia. All Rights Reserved.